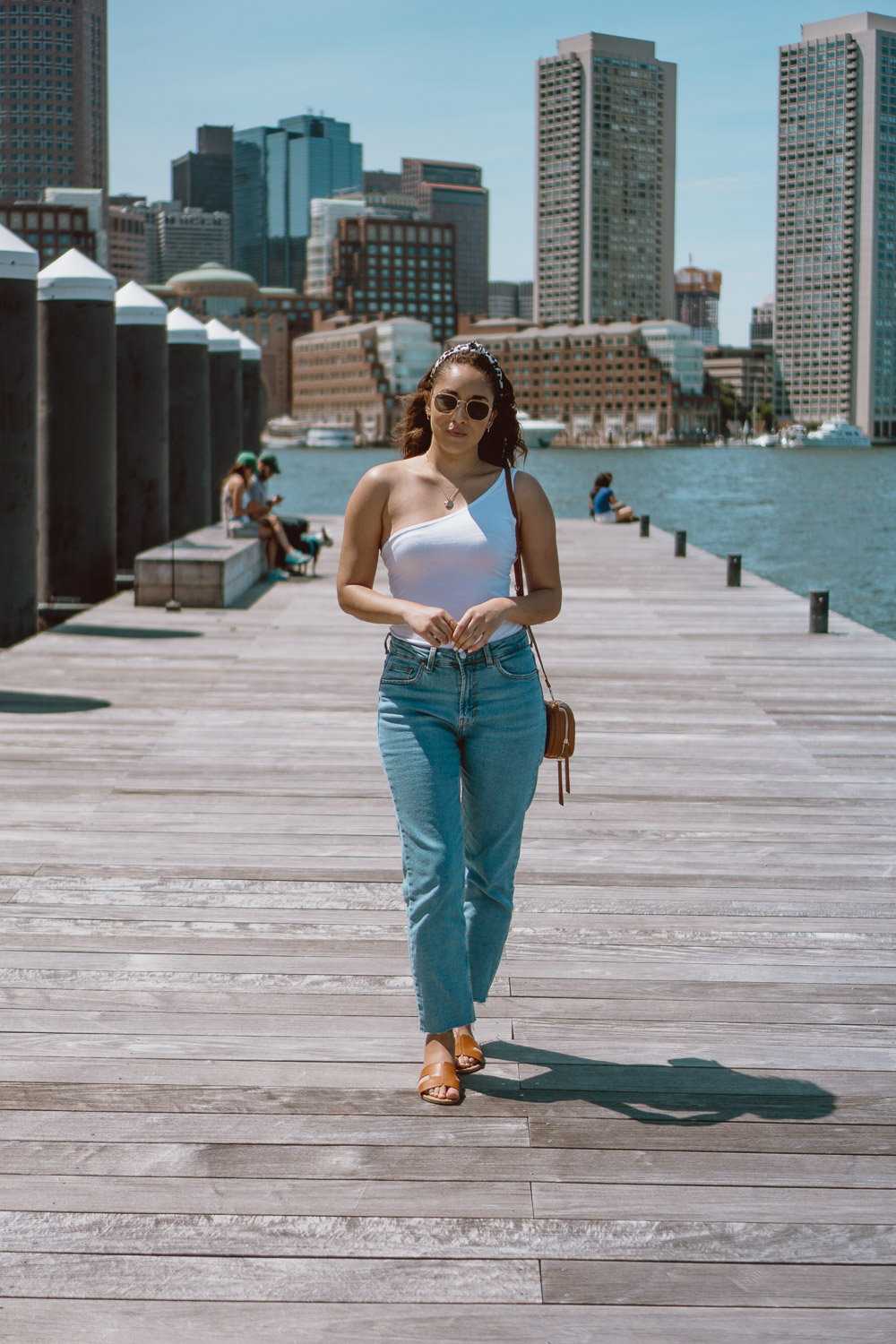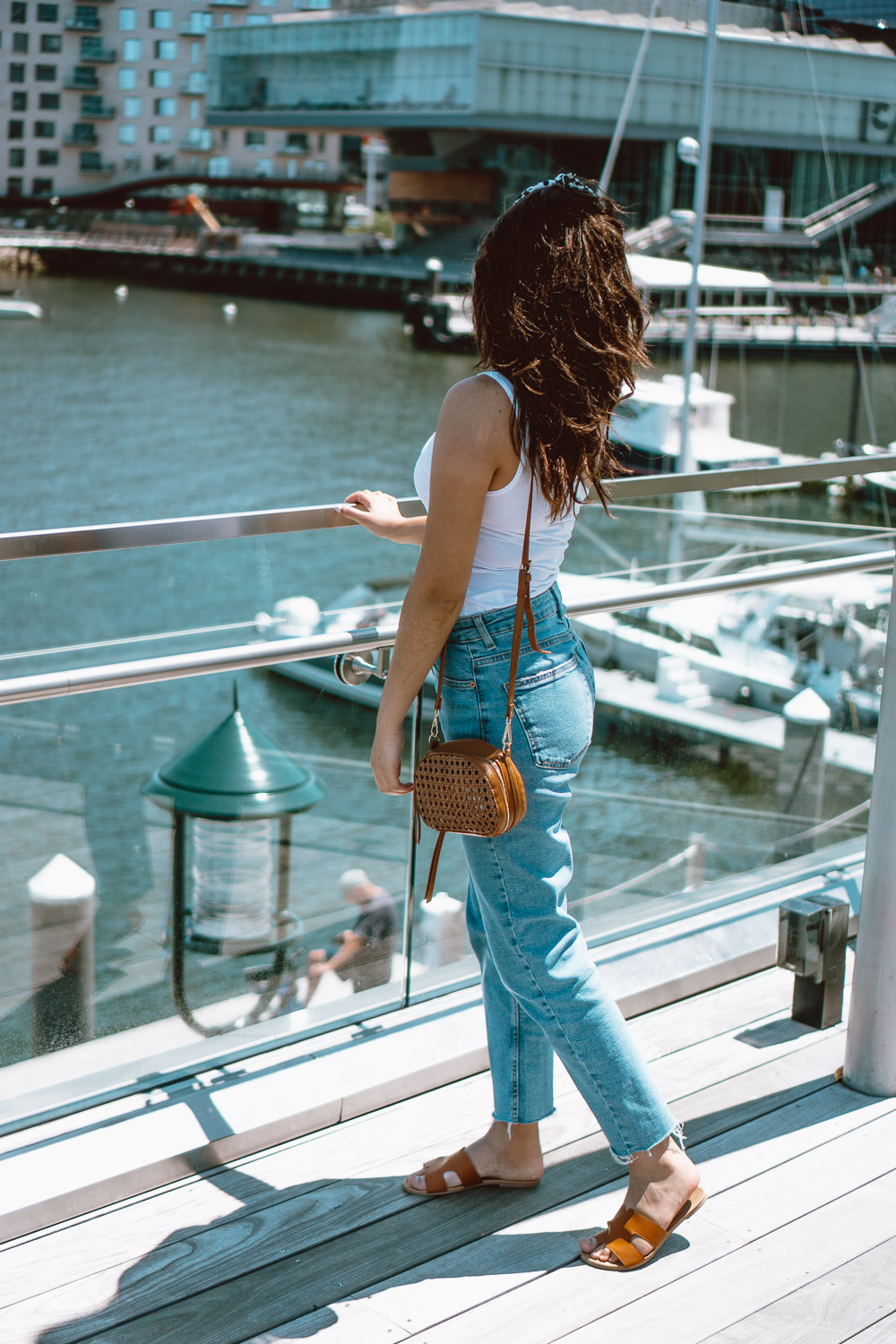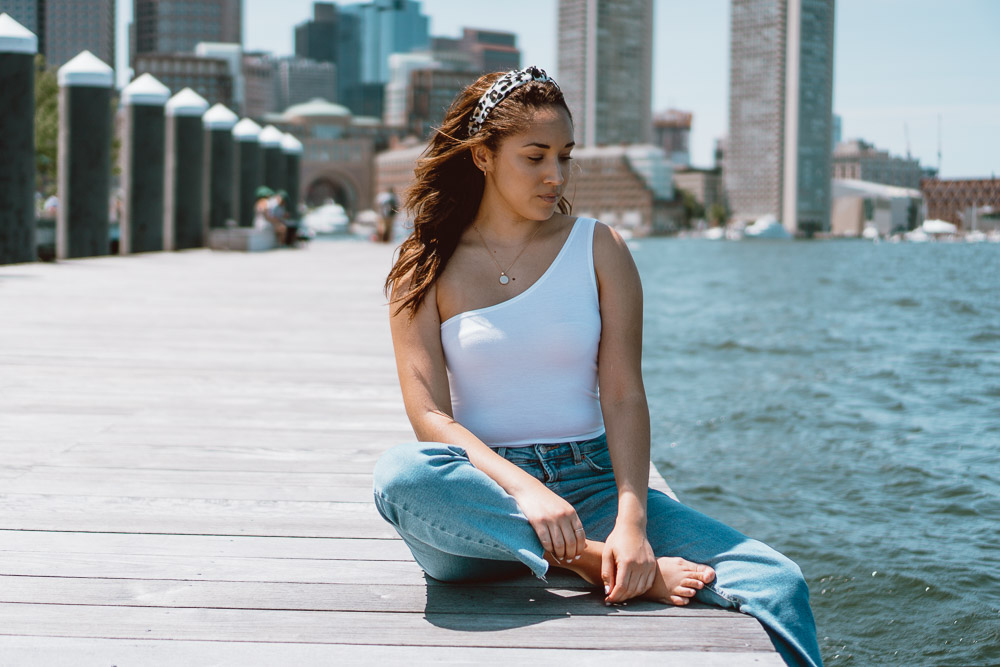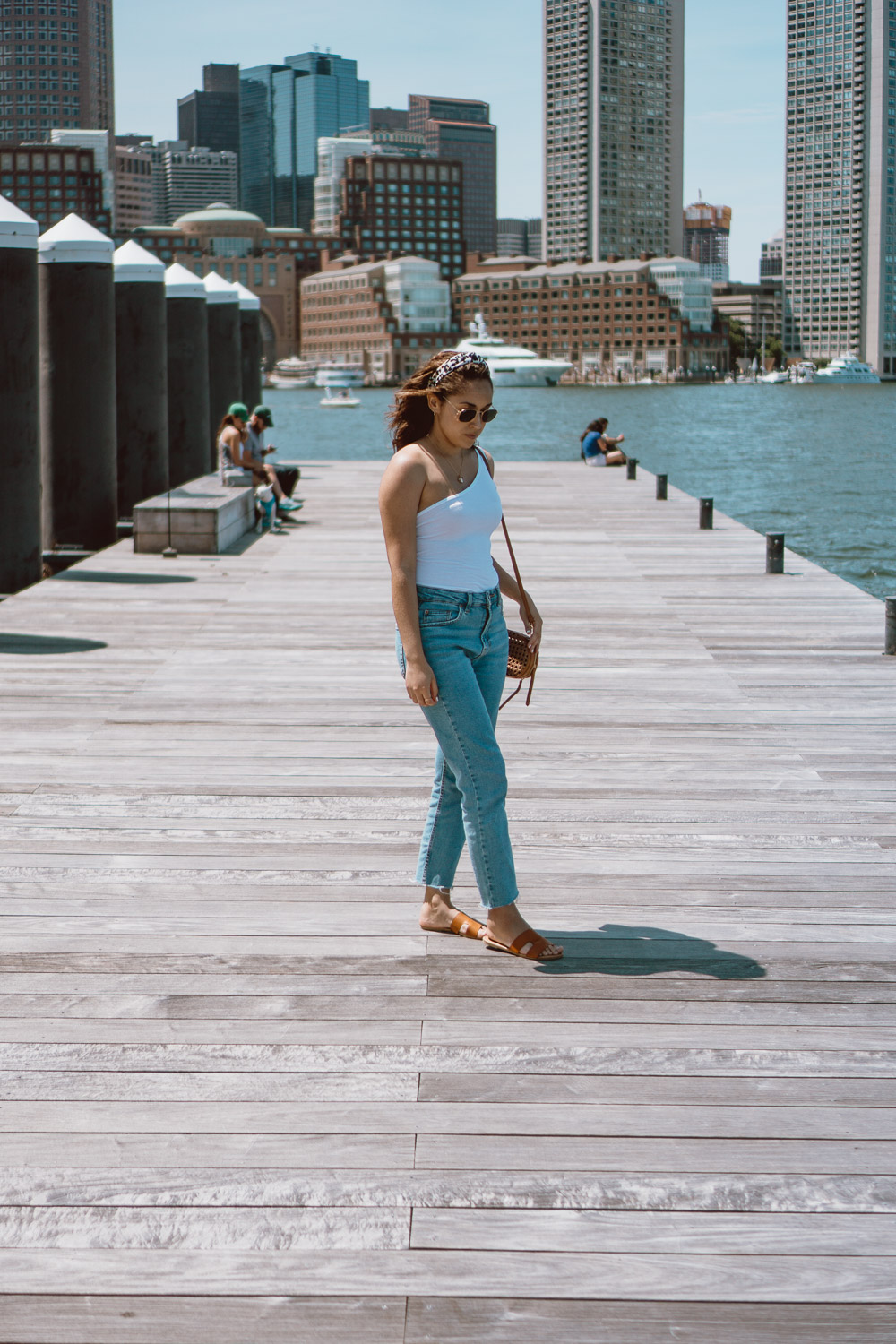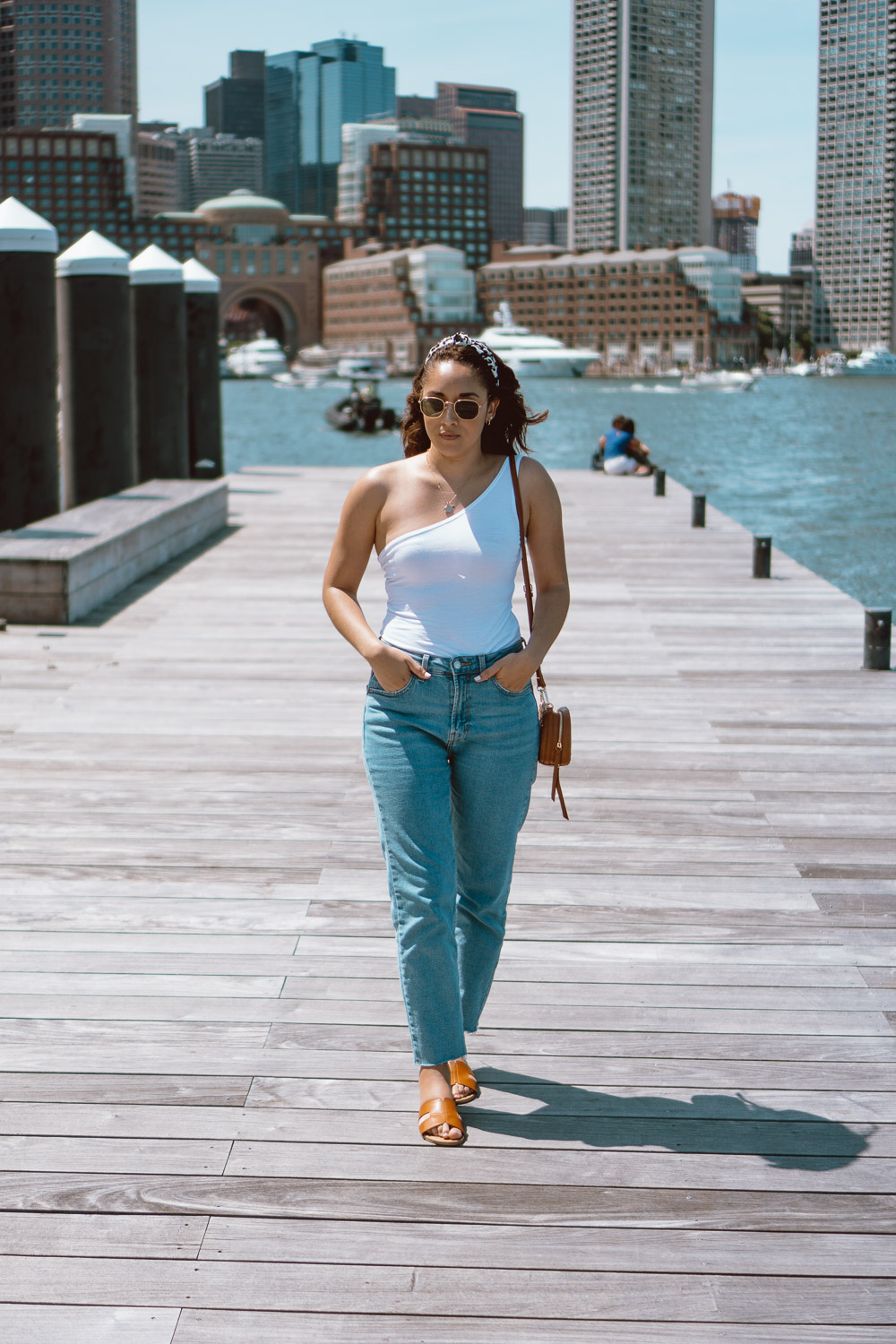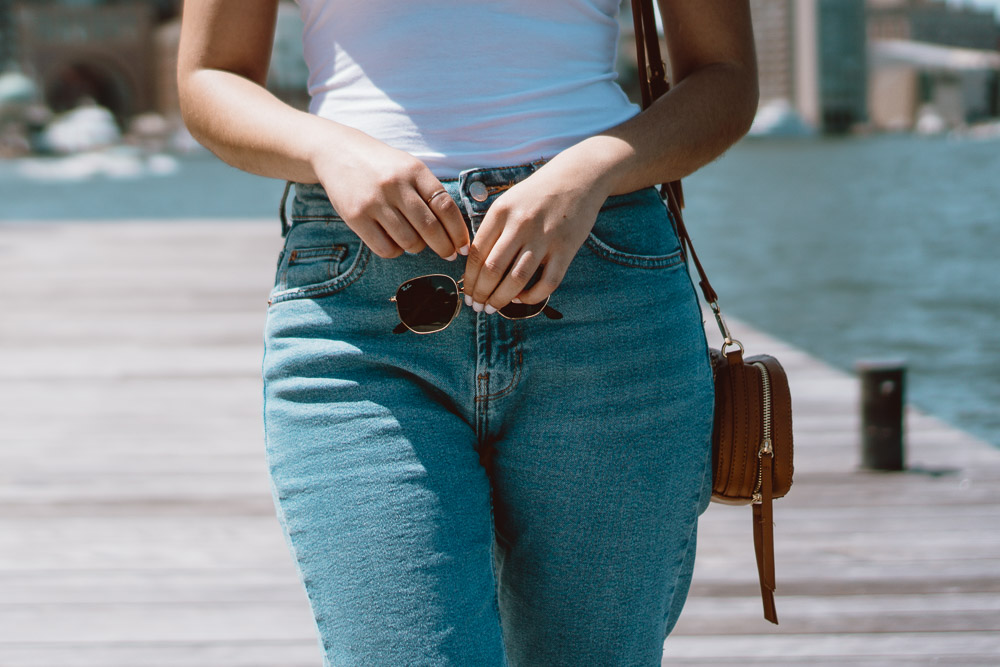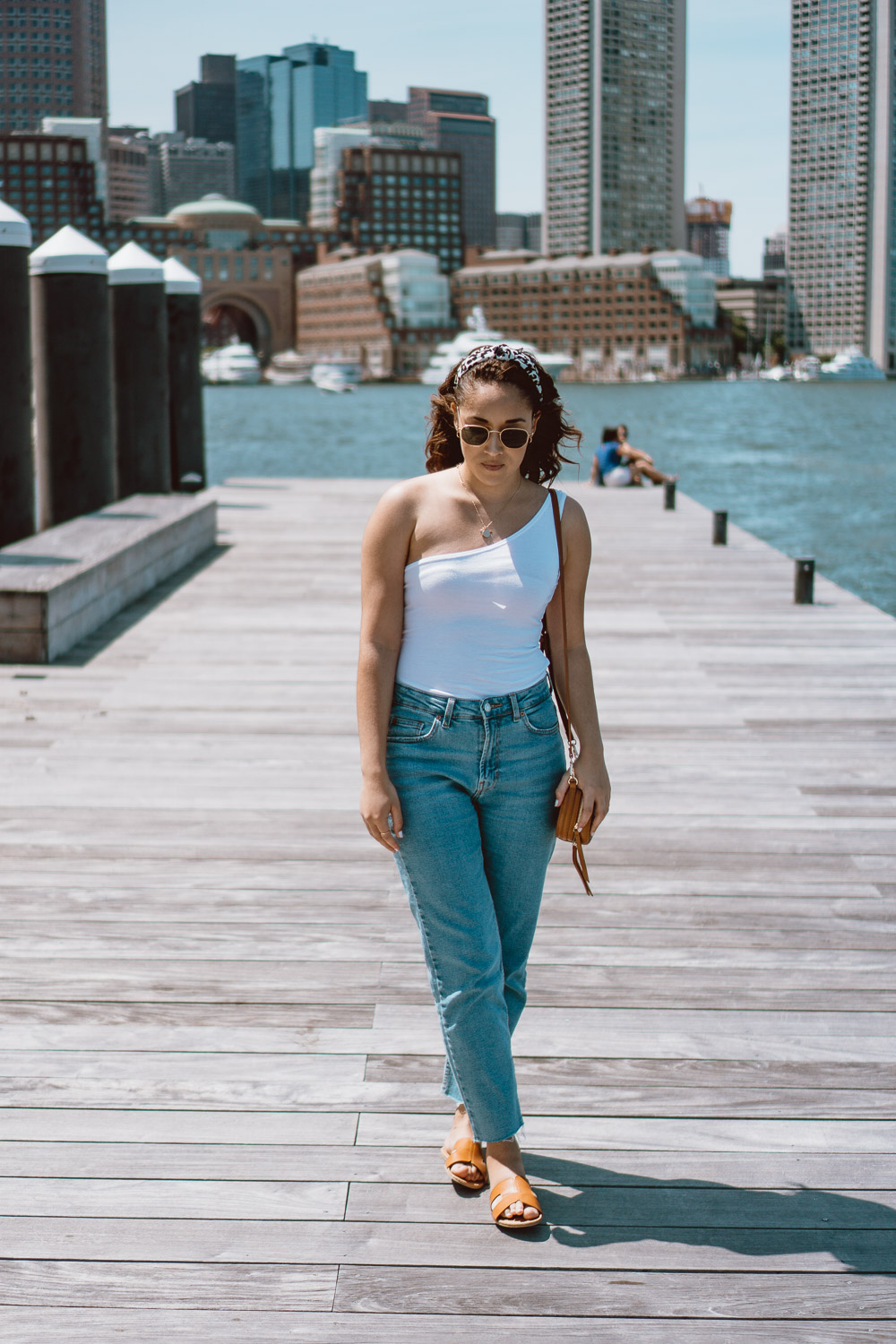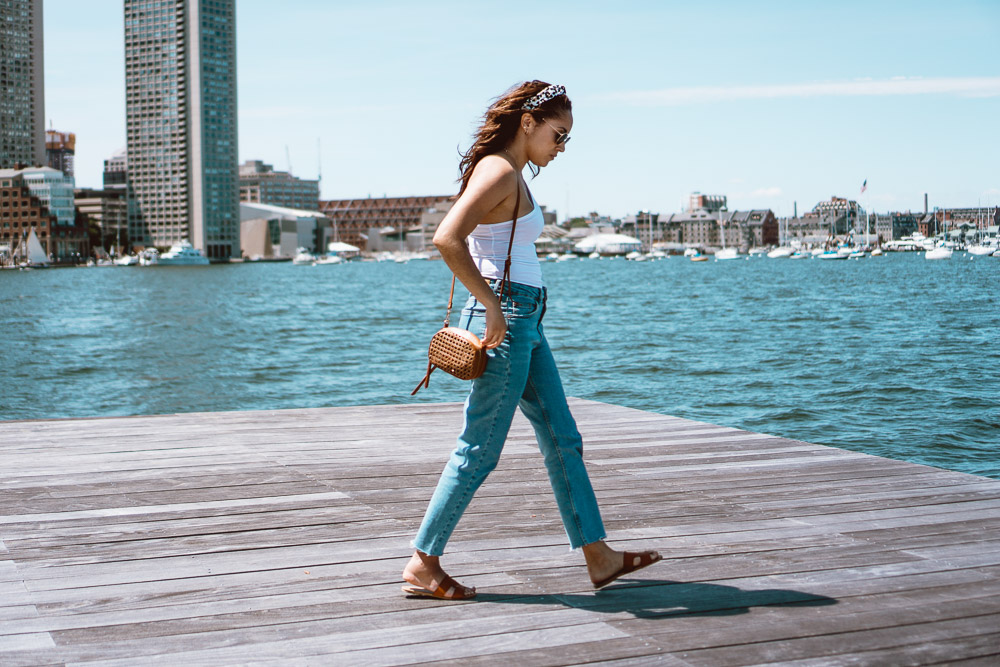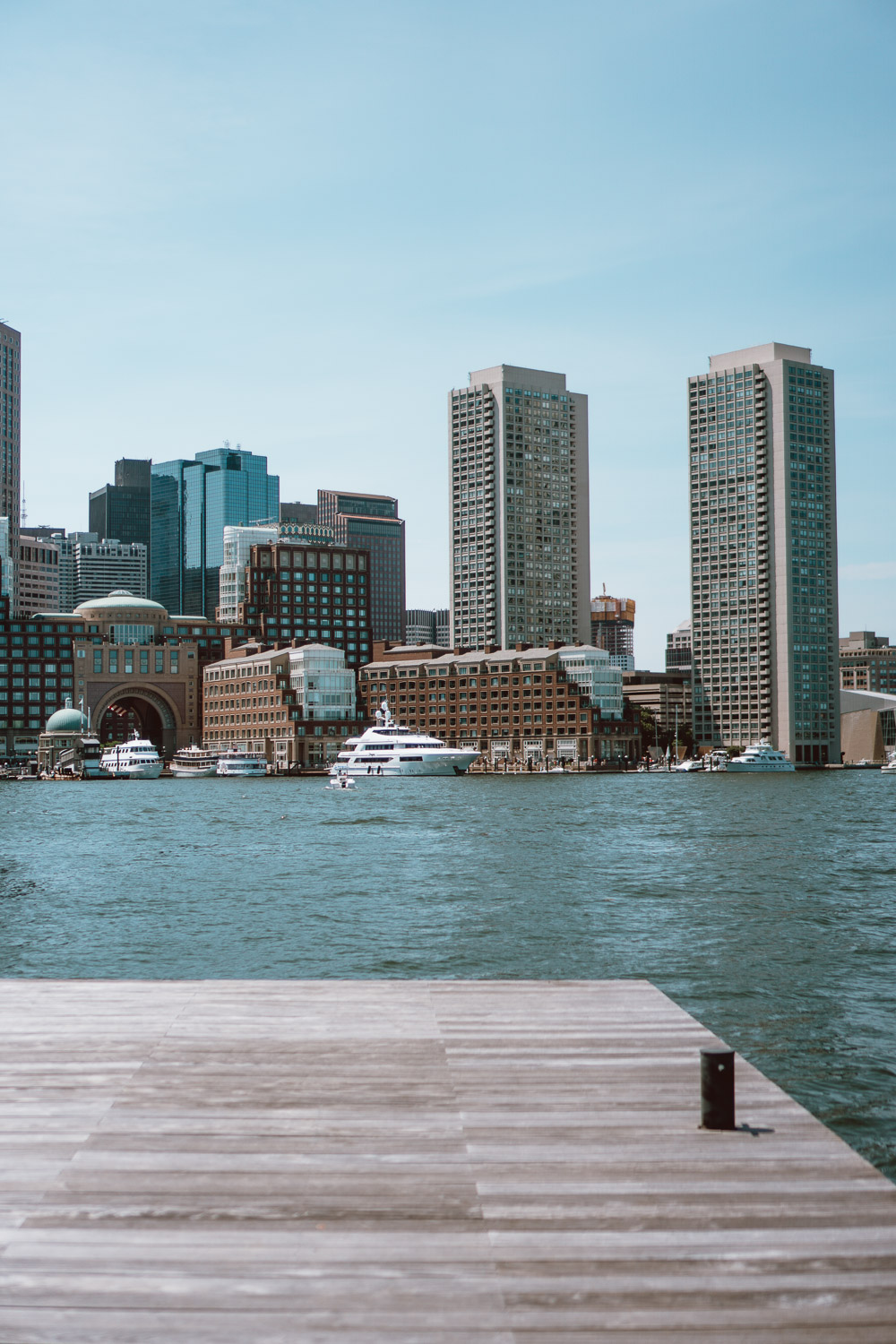 Hi everyone!,

Am I the only one trying to hold on to summer for as long as I possibly can? And what better place to enjoy a gorgeous summer day than out and about in Boston's Seaport District? It's probably the most ideal place to experience Boston. From the delicious food to the gorgeous waterfronts- it's a must visit if you're planning a trip!

I spent the day (comfortably) strolling around Seaport in this amazing pair of mom jeans from H&M. They're super trendy, comfortable, and not to mention affordable (under $30)! I paired it with this cute, one shoulder top and summer's most comfortable trend- slip on sandals. Because it's such a simple outfit, it leaves room for lots of accessorizing like this adorable head wrap.

I'm all about finding ways to embrace trends while being comfortable and this outfit was the perfect mix of both!

What trends have you been obsessing over this summer?

-Stephanye