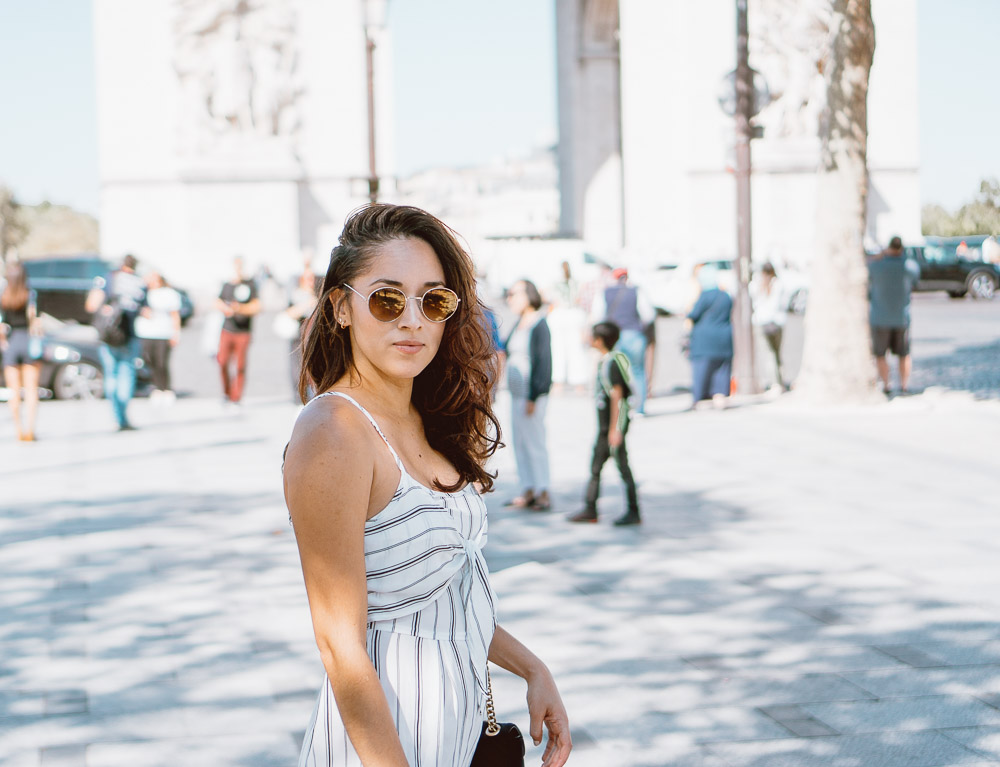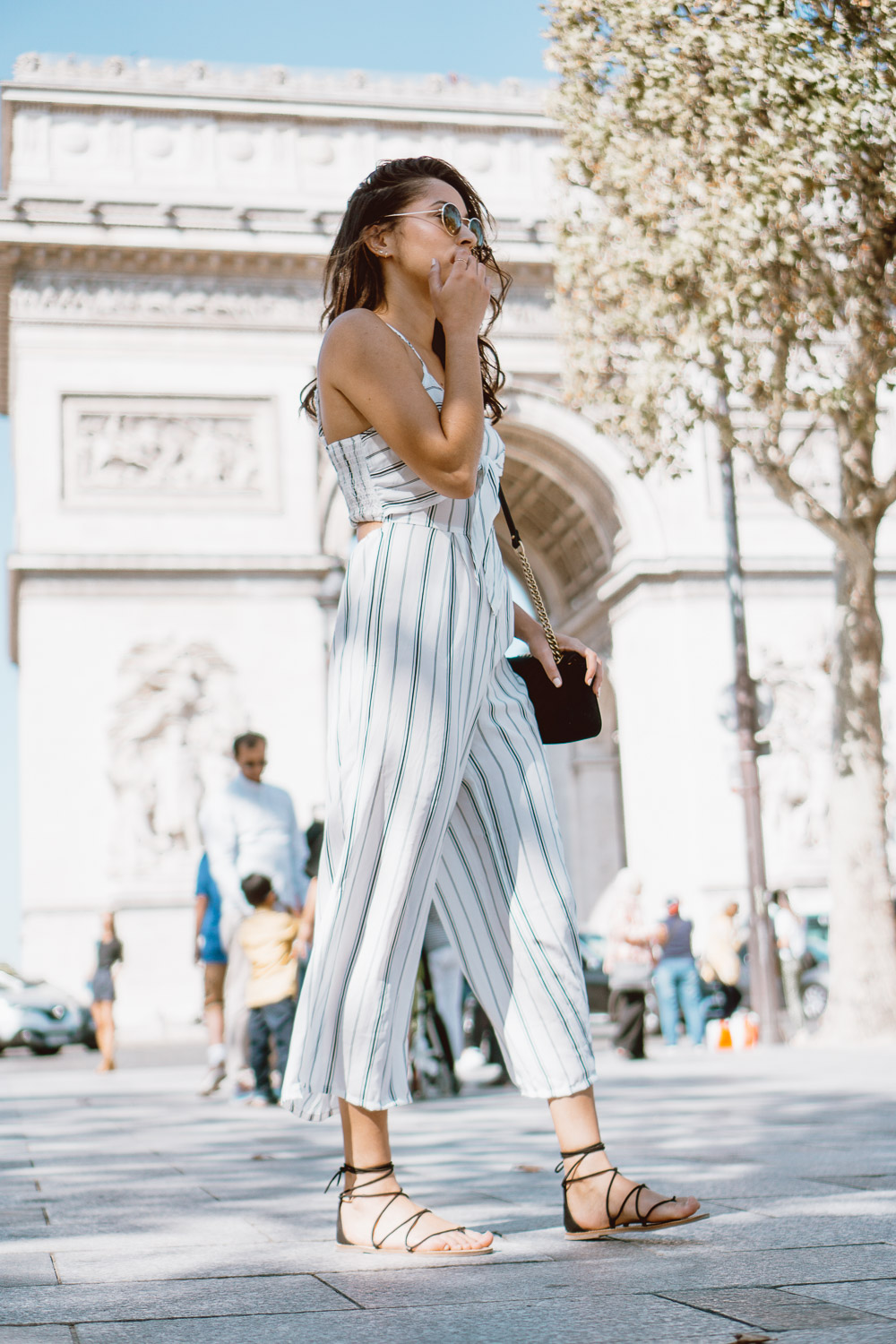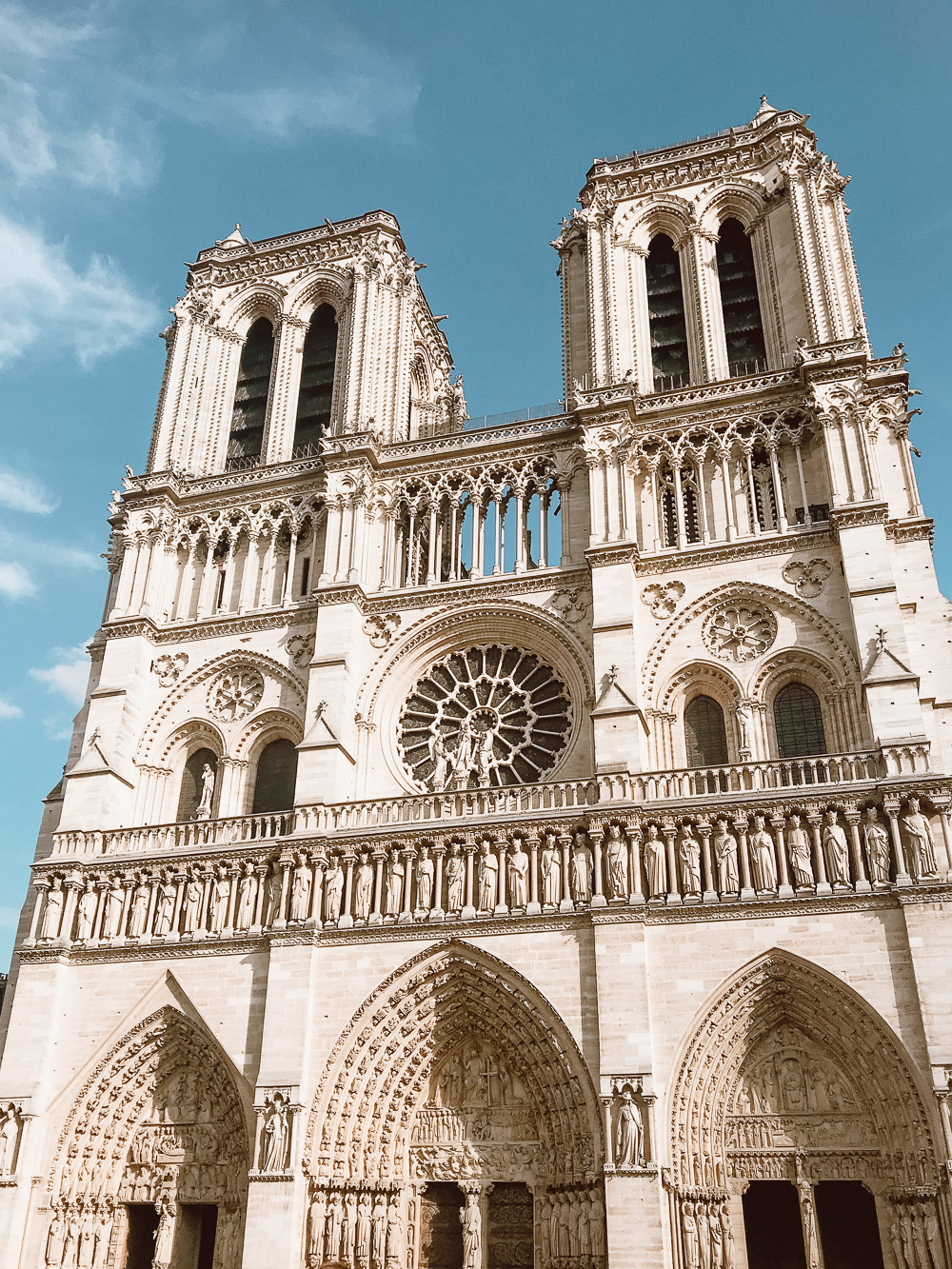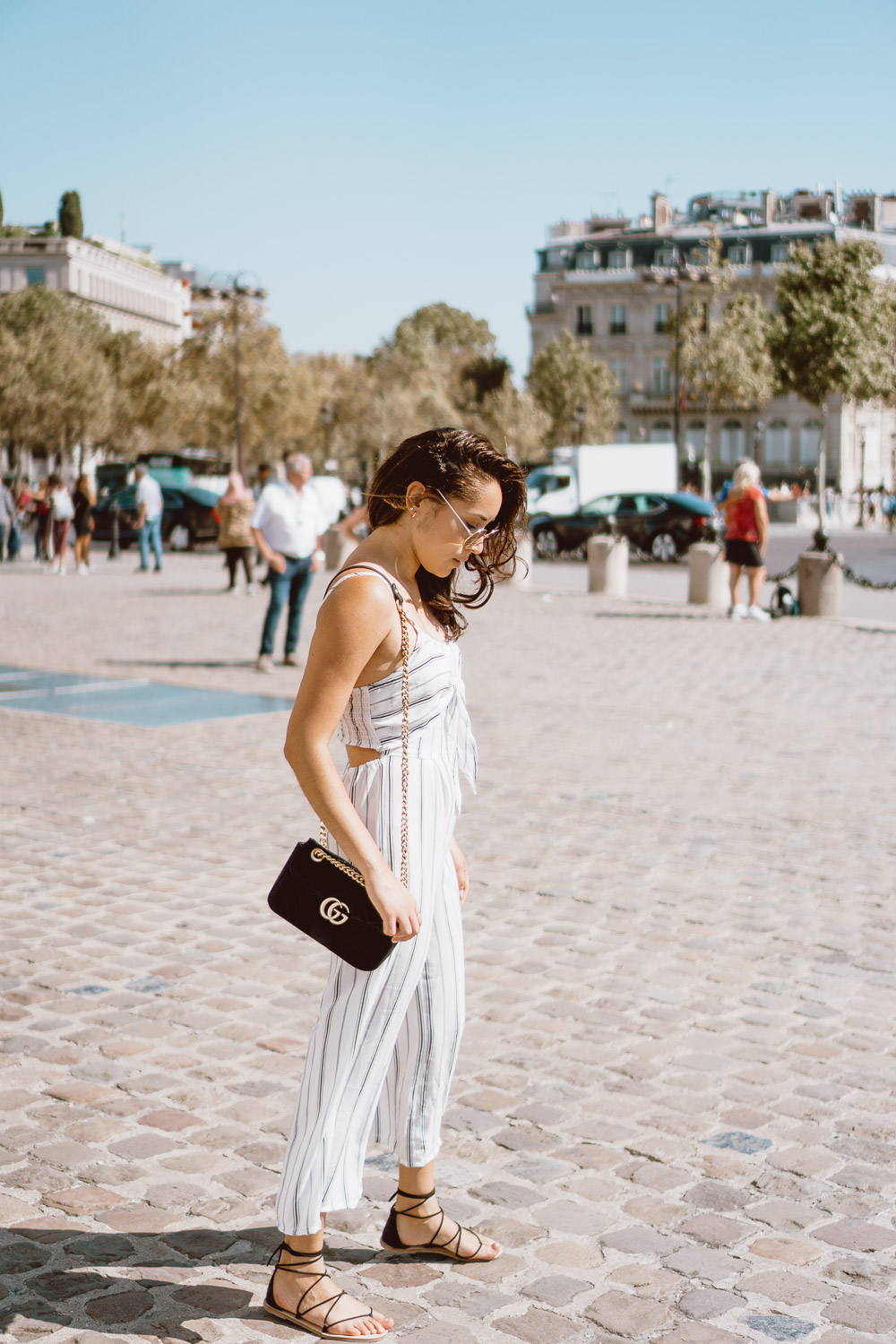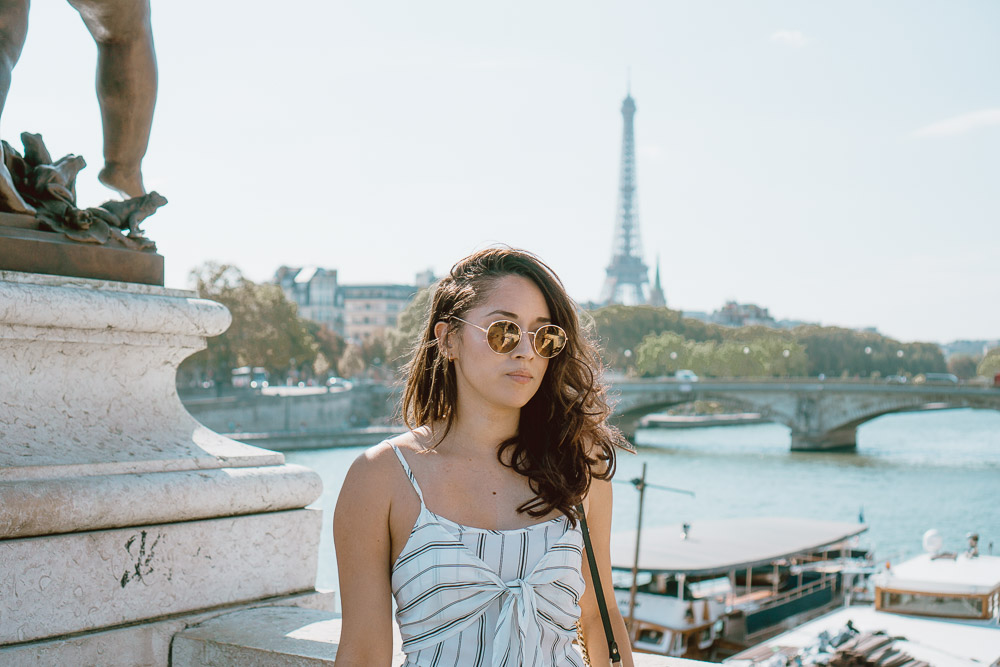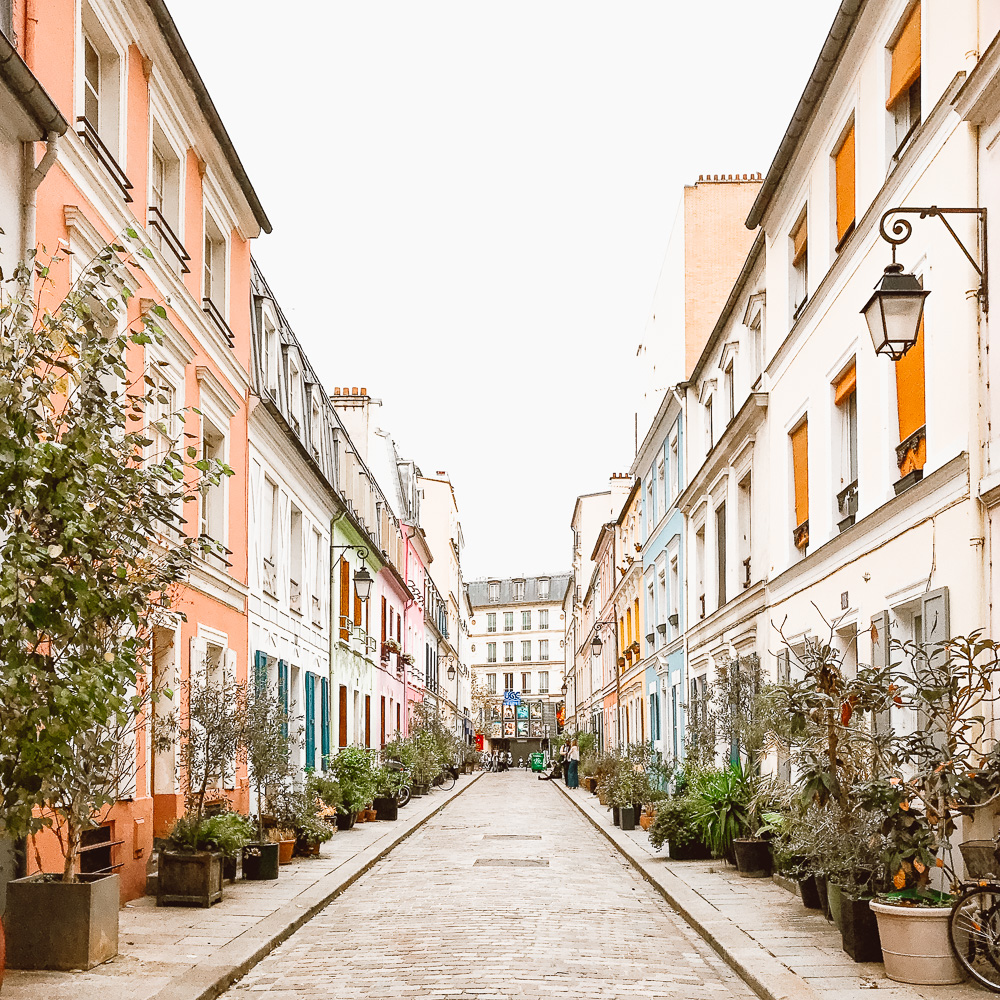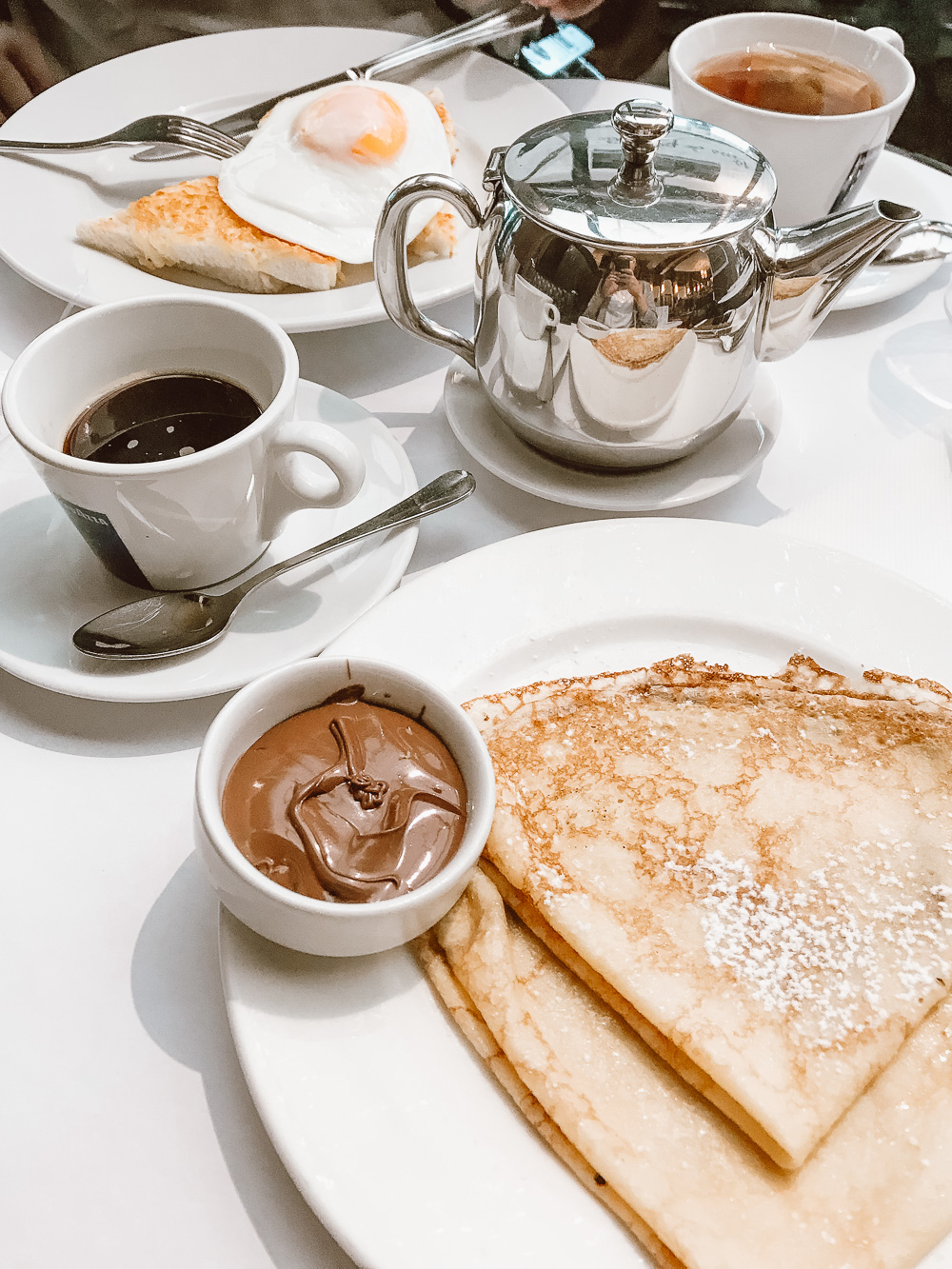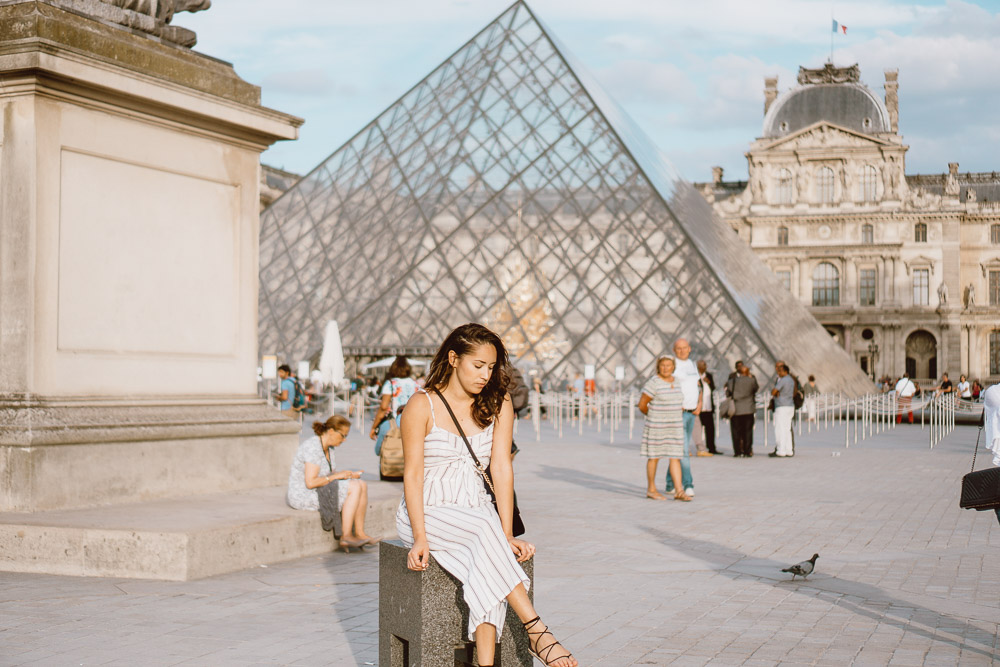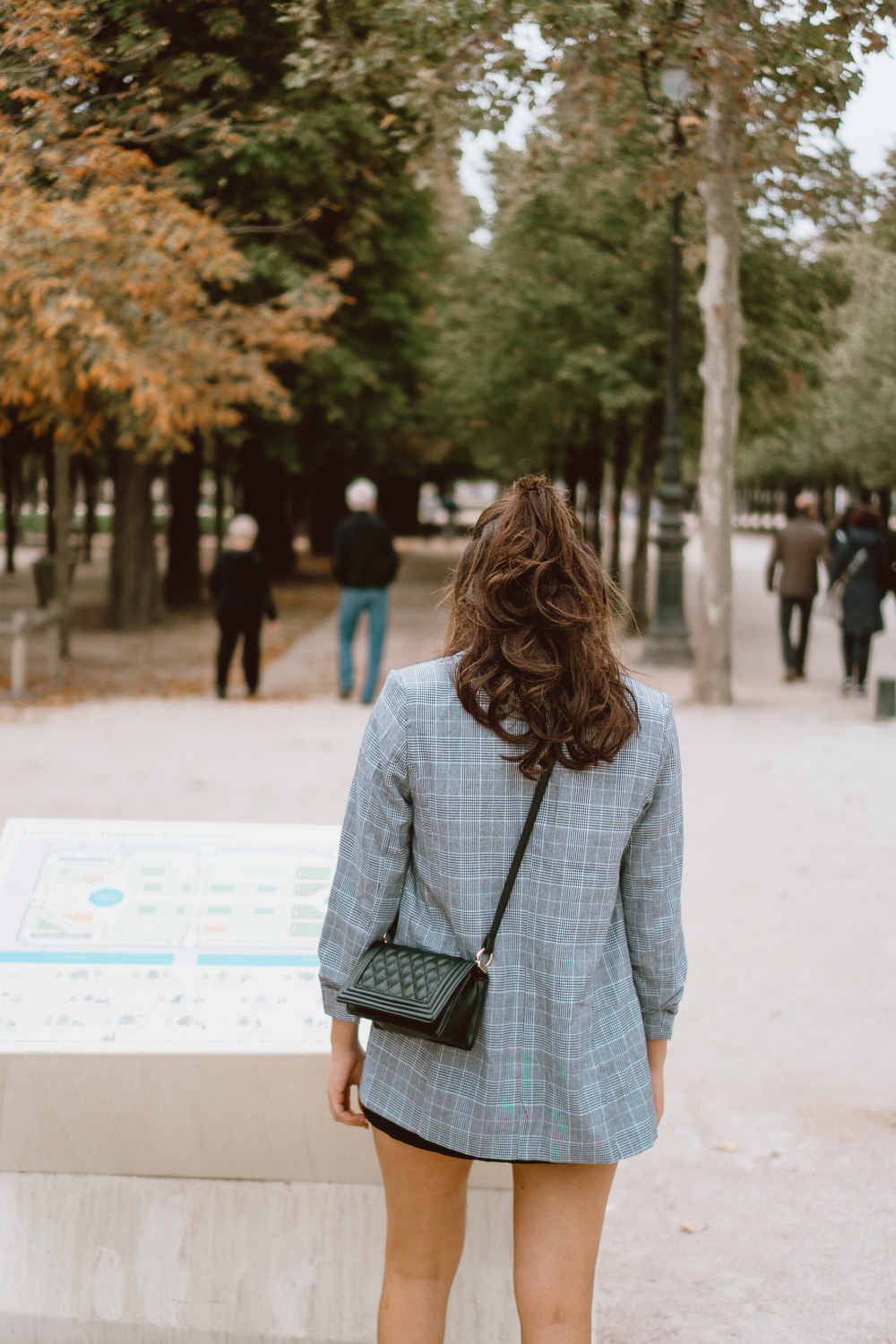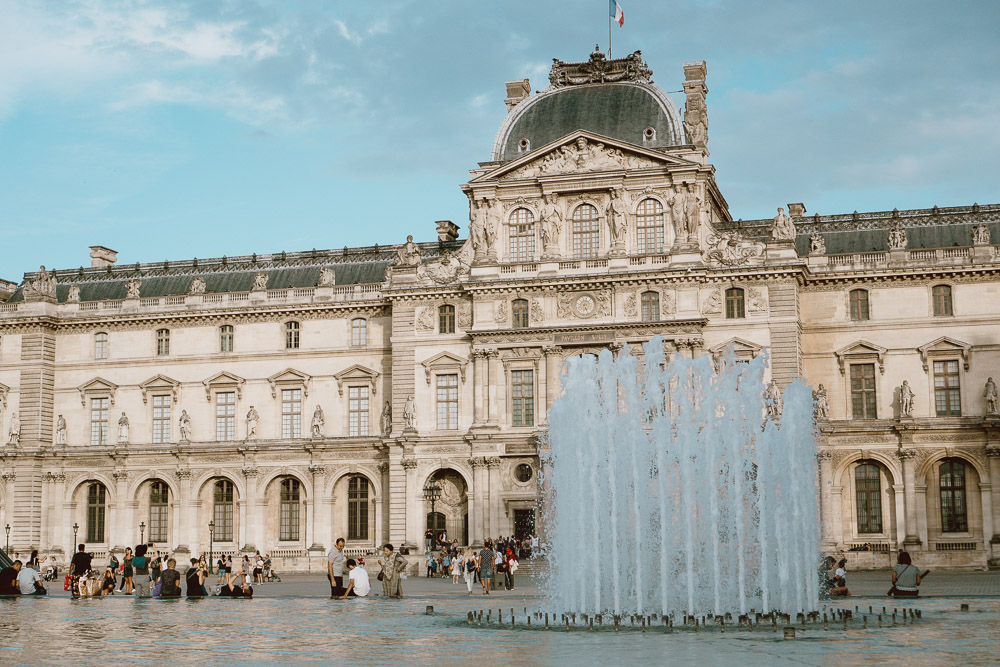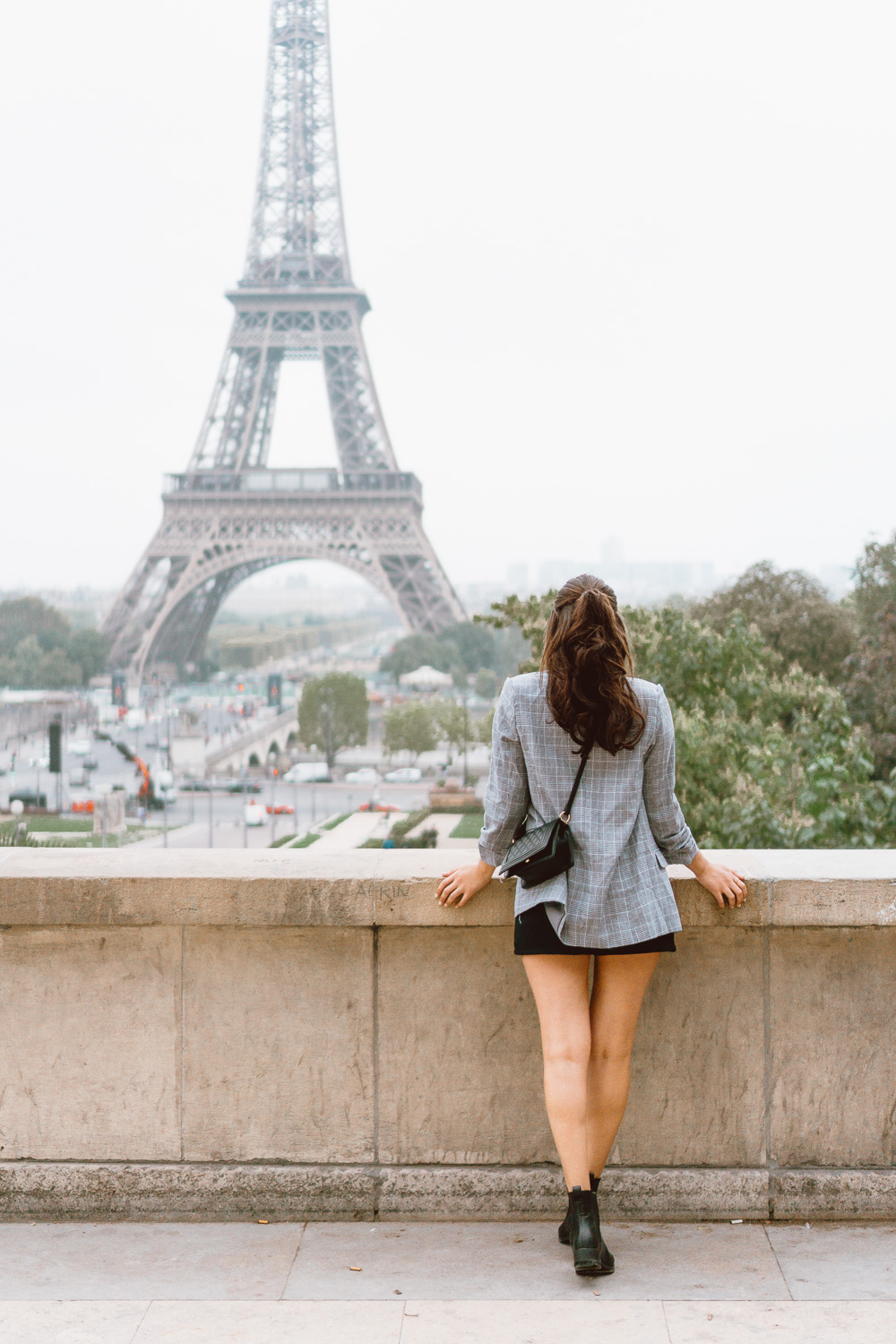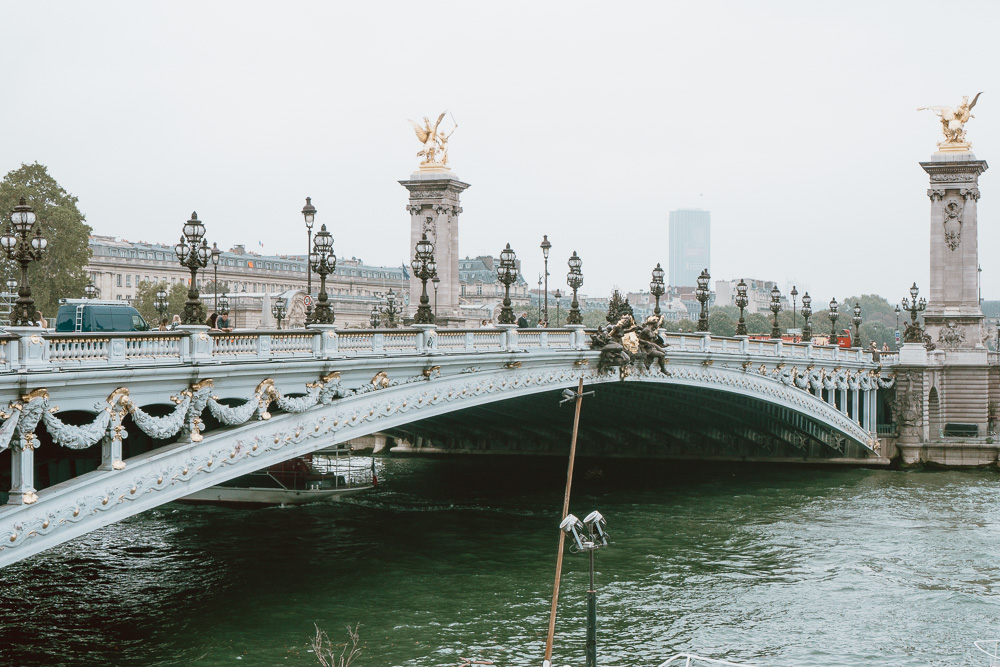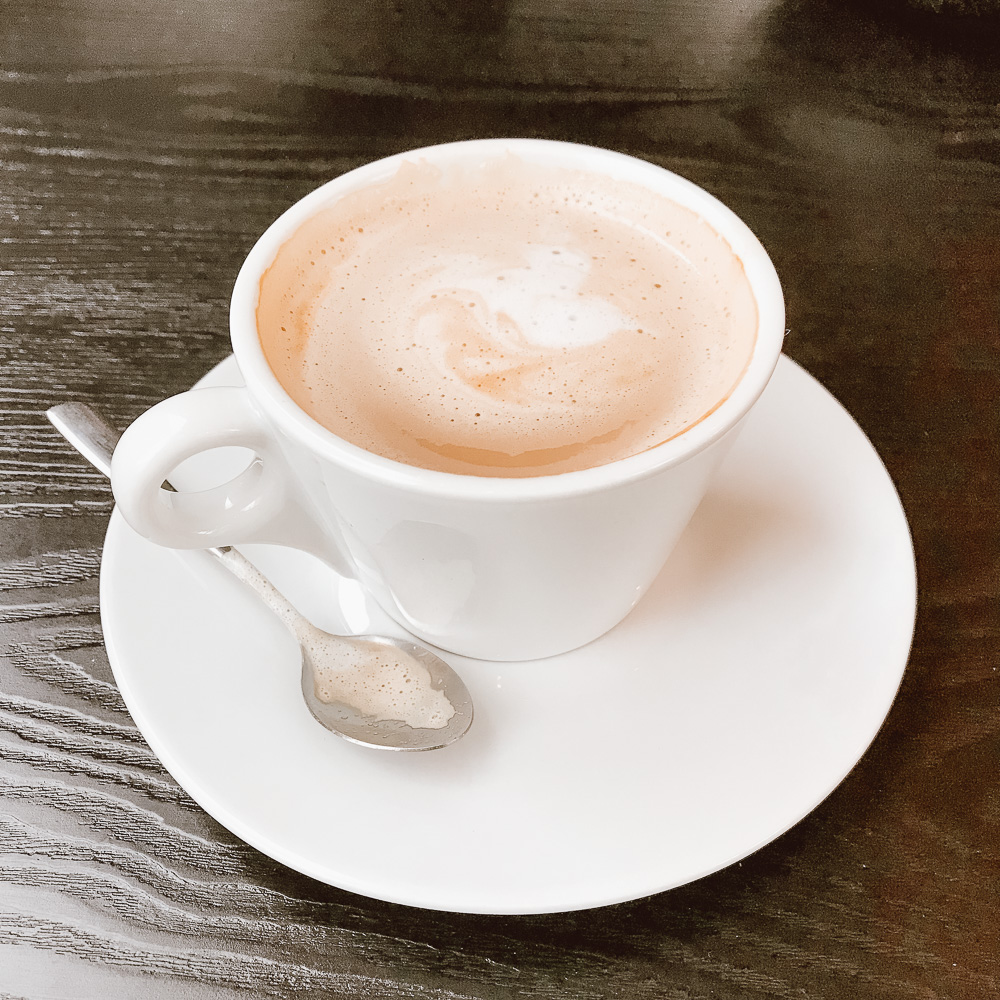 First time in Paris! Towards the end of summer, we traveled to Europe and got to spend a few days in Paris. It was such an exciting trip! Of course, I couldn't help but do all the touristy things but also made sure to take in the beauty and elegance of the city. The weather was amazing which allowed us to walk around the city and spend time enjoying Paris' iconic outdoor cafes and do so much sightseeing. On our first day , I wore this flowy, striped jumper. It was the perfect piece to wear on an 80* day! And you cant gp wrong with a classic blazer in Paris! I paired this simple, grey one with a skirt and ankle boots for a timeless (yet comfortable) look.
Our first stop was, of course, the Eiffel Tower. It was so surreal finally seeing one of the most iconic structures in the world. After, we worked our way to some of the other beautiful landmarks of Paris: the Louvre, Pont Alexandre III, the Arc de Triomphe, and Notre Dame (with the occasional pit stop for a coffee haha). All four are a must see when visiting this breathtaking city!!
It was such a perfect trip, I would love to go back!
Check out some similar pieces below!
Stephanye
SHOP THE LOOK