FAVORITE AFFORDABLE AMAZON HOME DECOR
If you know me, you know I'm forever on the hunt for new items to add a breath of fresh air to any room in my apartment. Turns out Amazon is a great place to find awesome and affordable home decor pieces that fit anywhere in your home- from the bathroom to the kitchen to that empty bookshelf in the corner. Not to mention, adding some fresh pieces here and there can make a huge difference in the overall feel of your home.
So, if you're on the market for some new fresh decorative items for your home, check out these great (and affordable) finds from Amazon below.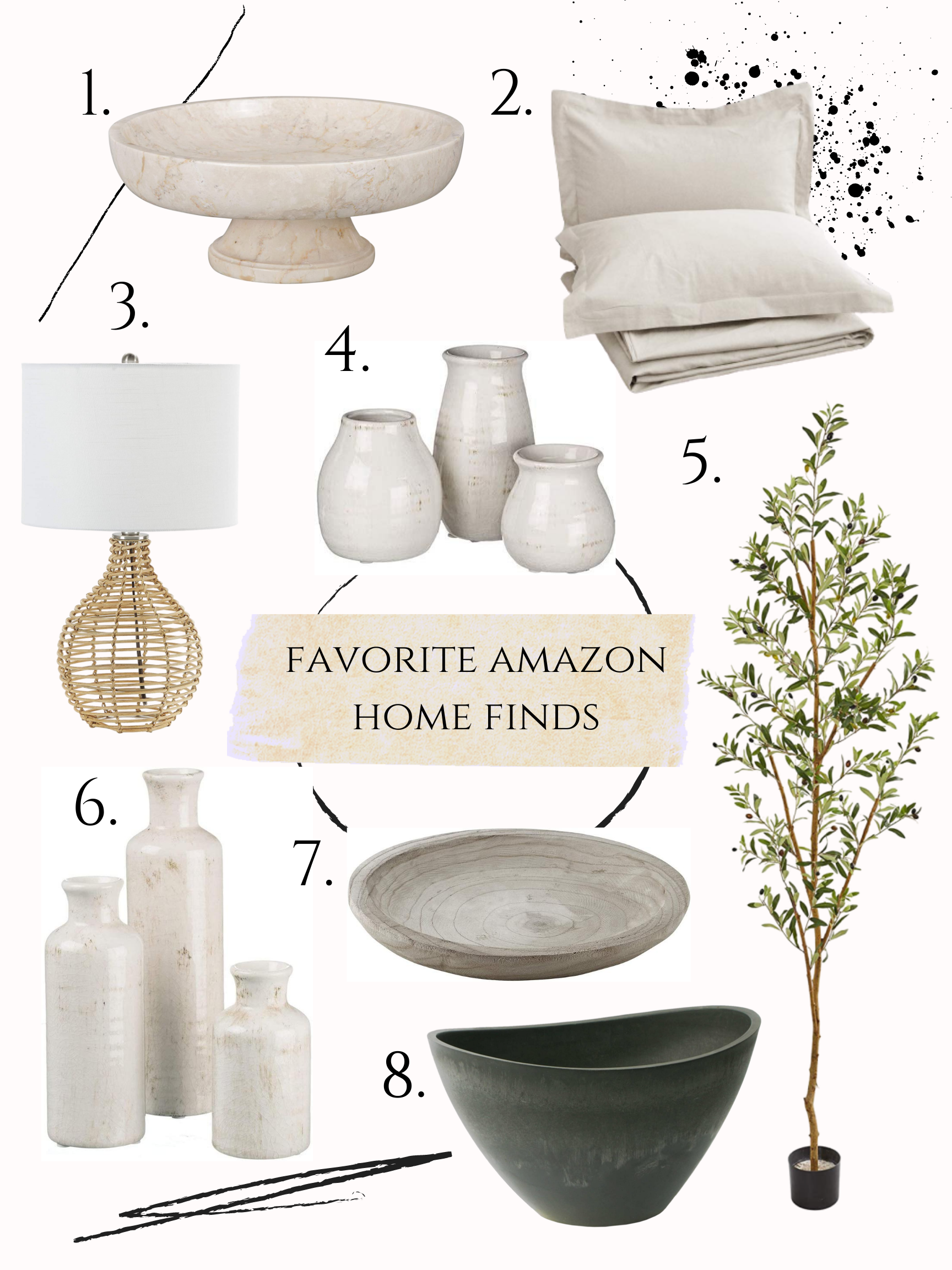 Marble Fruit Bowl (Affiliate Link) 2. Linen Duvet Set (Affiliate Link) 3. Table Lamp (Affiliate Link) 4. Small Ceramic Vase Set (Affiliate Link) 5. Artificial Tree (Affiliate Link) 6. Large Ceramic Vase Set (Affiliate Link) 7. Wooden Serving Bowl (Affiliate Link) 8. Charcoal Planter (Affiliate Link)