7 TRENDS I'VE BEEN LOVING THIS SUMMER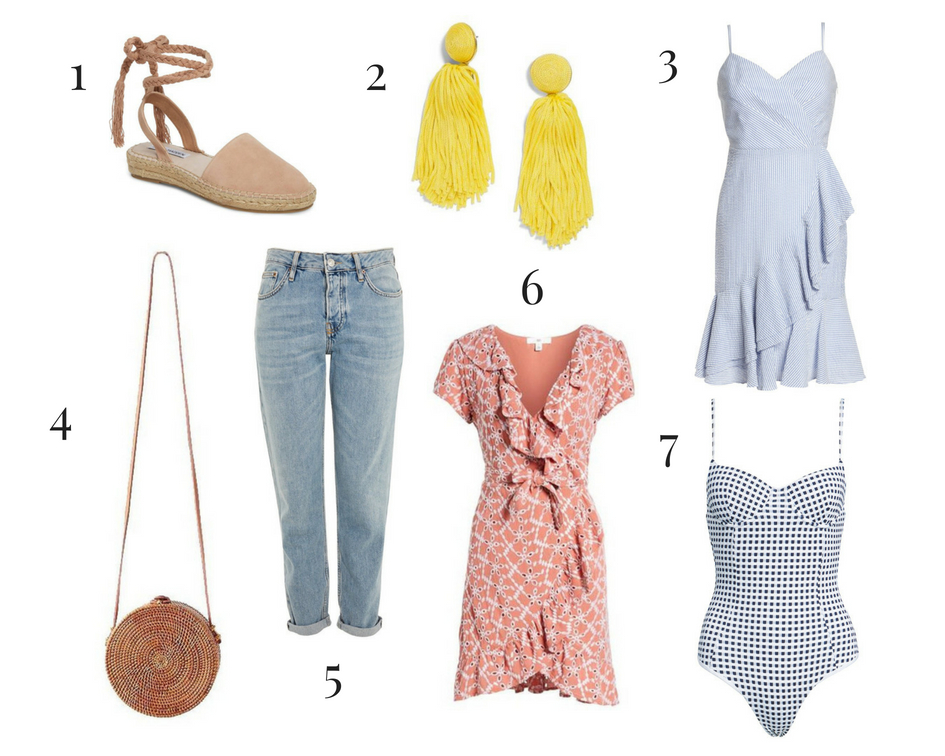 Hi everyone! One of my favorite things about summer, besides the warm weather of course, is picking out new pieces for the season. Here are some of the trends I've been loving this summer that are not only stylish but also versatile and can be styled multiple ways and used for different occasions. Whether you're grabbing drinks with friends or packing for your summer getaway, these are some amazing pieces that I've been obsessing over this summer.
Espadrilles: I love the vintage vibes I get from a pair of espadrilles. They're super comfortable and perfect for casual days or weekend getaways.
Statement: I love this piece because you can add it to a casual outfit and immediately make it pop. It looks just as great with a pair of denim and a casual t-shirt as it does with a flowy summer dress and a pair of heels.
Stripes: Stripes have been EVERYWHERE this season. From swimwear to dresses to jumpsuits, there's something about it that just screams summer.
Straw bags: This accessory has been very popular this spring and for good reason, right? Its unique, stylish, and perfect for any summer occasion from the beach to a dinner date.
Denim: You cant really go wrong with a classic pair of blue jeans, am I right? Aside from their ability to be dressed up or down, its a great way to keep comfy.
Flowy Summer Dresses: These are the perfect for summer. They're easy to throw on and makes you look put together without much effort.
Monokini: Personally, I have been loving one piece swimsuits much more than bikinis this lately. They have a classic, timeless feel to them and I'm so excited they made a comeback!
What trends have been your go to's this summer?